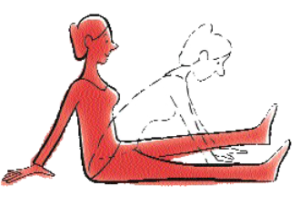 MyFitScript™ exercise programs are ideal for maintaining good overall health, prevention or management of chronic disease.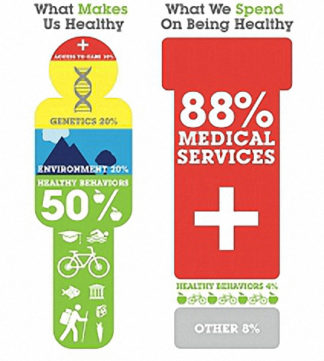 Did you know that almost 50% of what we do and don't do contributes to our health?
Did you know that muscle strengthening exercise helps maintain muscle mass which burns more calories?
Did you know that regular aerobic exercise may
– decrease blood pressure?
– raise 'good' cholesterol and decrease 'bad'?
– lower blood sugar and regulate insulin levels?
– decrease symptoms of depression?
– cause you to look and feel fabulous?!
CONSUMERS have two packages to choose from:
* ACTIVE Solution includes individual ExRx (exercise prescription) and is based on age and condition. It also includes FitKit toolkit and Exercise Readiness Assessment (ERA) tool.
Affordable at $14.95!
* Total Body Package: ExRx based on age and condition. Includes walking program for cardio health, flexibility program for muscle and joint flexibility, FitKit toolkit, Exercise Readiness Assessment (ERA) tool, AND a 30-minute coaching session with Coach Corley!
Affordable at $39.95!
Change what you do and change you!
According to the Centers for Disease Control (CDC), only 24% of adults get enough exercise – but what is enough? National recommendations for physical activity for most adults who wish to maintain a level of good health: Something is better than nothing. More will provide greater health benefits
A minimum of 150 minutes of moderate-level aerobic exercise OR 75 minutes of vigorous-level aerobic exercise OR a combination of both!
2-3 days a week of muscle-strengthening exercise to maintain strong muscles and bones
MyFitScript™ takes YOUR exercise one step further!
We are prescriptive. Based on your age and condition, you may need further guidance than the minimum recommendations:
what kind of exercise can I do to manage my diabetes?
how do I know if I'm exercising too hard or not hard enough?
how many days a week should I exercise to prevent high blood pressure?
how do I exercise safely to lose weight?
what's the best kind of exercise to help with my depression?
does couch sitting count if I get up and walk to the kitchen once per hour?
FIRST
Decide when you are ready. No judgment. 
NEXT…..
           
Each exercise program comes with a FitKit toolkit and Exercise Readiness Assessment (ERA) tool.

MyFitScript ™ offers fitness & health coaching for additional guidance to get started or keep going!
For more information CALL 615.497.5600 or email info@myfitscript.com and
Use Subject line:  MyFitScript Coaching
Exercise Programs for our Adult and Senior Consumers
Alzheimer's Disease
Arthritis
Cancer
COPD
Depression
Diabetes
Fibromyalgia
Incontinence
Heart Disease
Heart Failure
Hypertension
Low Back Pain
Multiple Sclerosis
Musculoskeletal
Osteopenia
Osteoporosis
Parkinson's Disease
Peripheral Arterial Disease
Stroke
Weight Management
Special Considerations
General Fitness for Adults
General Fitness for Seniors
Flexibility Program
Walking Program
General Fitness 
Aqua Fitness
Back Fitness
Hear Fitness
Wheel Fitness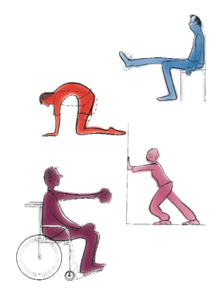 "Beautifully designed and fits my needs…exercises are consistent with my physician's recommendations!"
"I saw a flyer in the doctor's office talking about MyFitScript so I decided to call…I really appreciate the time the MyFitScript Coach has given me and helping to guide me on this new journey. I will continue my healthier lifestyle because I love it!"