MyFitScript is high quality and credible with a proven track record .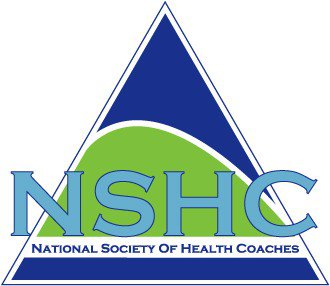 MyFitScript has been integrated into the National Society of Health Coaches 3rd Edition of 'Evidence-based Health Coaching for Healthcare Providers' certification program. The organization website will also feature MyFitScript resources to their members.
MyFitScript contracts with East Nashville Family Medicine for patient fitness coaching and exercise treatment plans.
  MyFitScript walking program and heart failure exercise program has been integrated into          the treatment plan for heart failure patients at Mid-State Cardiology affiliated with STHS  Heart, LLC at the downtown location in Nashville TN.
"the chair exercises made her very excited…  MyFitScript contribution to her care is of great benefit"                               clinic cardiologist
The FitScript Provider Guide, First Edition, and product line of exercise prescriptions receive recognition and support from many healthcare professionals and organizations:
Wayne Westcott, Ph.D., Prevention Magazine Editorial Advisor and past Consultant to the YMCAs of the USA wrote: "The FitScript Provider Guide is a highly educational and motivational resource that prepares healthcare and fitness professionals to work effectively with seniors in the area of exercise…I am please to recommend MyFitScript to individuals who want to help older adults improve their quality of their lives in the area of health and fitness."
Carol Macera, Ph.D., Senior Epidemiologist for the Centers for Disease Control and Prevention (CDC) wrote: ……having everything in one place and the focus on exercise is hard to find…"
Susan Standfast, MD., M.P.H., Adjunct Professor of Epidemiology, School of Public Health, SUNY wrote: "..a needed intervention for primary care providers…fills a gap"
Sharon Alger, MD., Associate Professor of Medicine at Albany Medical Center, NY wrote: "…very innovative and necessary…"
There's more….
Featured on Medscape, Inc. and CBS Corporation consumer site CBSHealthWatch.com
Website MyFitScript.com active member of the Health on the Net Foundation (HON) for research based credible health information
Featured in Business and Health Magazine as employee fitness program
Featured in American Academy of Family Physicians  as a provider continuing education course
Presented at 5th World Congress on Physical Activity, Aging, and Sports
Implemented as employee fitness program at Thomson Learning International, Inc. (Delmar Publishing Division)
Incorporated into All About Learning (HCA Corporation and Digiscript, Inc) education solutions for healthcare professionals
Reviewed and recognized:
Northeastern Region of the American Heart Association (AHA)
Center for the Study of Aging, International Association for Physical Activity, Aging and Sport
Epidemiologists, primary care physicians, gerontology experts, fitness experts
Donna Wayner, Ph.D., Audiology Association
Gail Viamonte, Ph.D. The Research Foundation of State University NY
David Maron, MD, Medical Director Kim Dayani Health Promotion Center, Vanderbilt University Medical Center
Albany Family Practice, Albany, NY
Albany County Department of Health
David Chenoweth, Ph.D., President, Health Management Associates
Northeastern Region AARP
Patricia A. Brill, Ph.D., contributing author of the FitScript™ Placemat program, was awarded the 1997 South Carolina's Governor's Health Promotion Award in Research for an exercise placemat called "The Kitchen Table is Not Just for Eating, Let's Exercise". This program was designed to improve strength and balance, and was successfully implemented in South Carolina's Health and Human Services community long term care programs. In 1998, Dr. Brill also received the Special Recognition Award from the National Healthy People 2000 initiative for her work with exercise and the older adult.